We just picked up a new foster last night for our mixed breed rescue group. She is a 3 month old min pin mix so they say. She is a good puppy. Very calm, scared of her own shadow though.
Starr and Sagira checking her out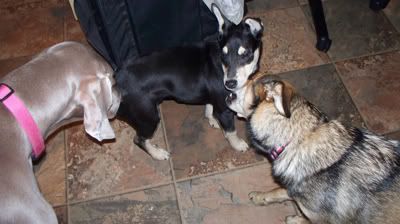 Sagira isn't shy and makes friends fast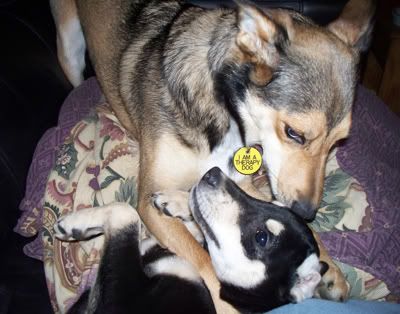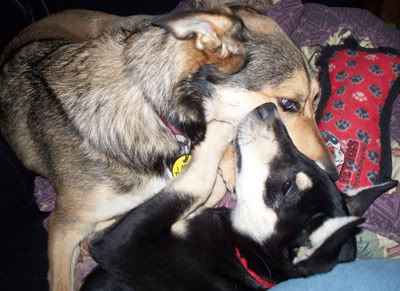 She wants to be held all the time. My husband told her no so she climbed up on the couch and got in his arms anyway.