This morning we got up and took Sagira and Starr to an Easter Egg hunt for CHA Animal Shelter. We decided to take our nieces this year to be the egg grabbers. Makaili and Makenzi did a GREAT job grabbing eggs for the dogs. We had a FULL bag by the time they were done. They had a good time. We got some prizes and lots of dog treats from all the eggs.
After we were done hunting down all the eggs we went in and had their picture taken with the Easter bunny. (that picture will be in next week).
Makaili, Sagira and Makenzi: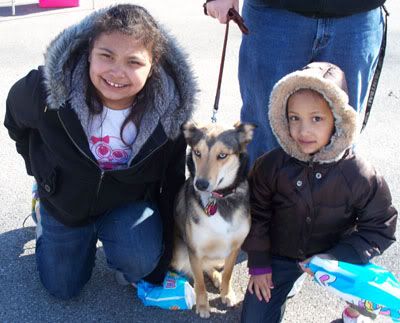 Makail, Makenzi and Starr: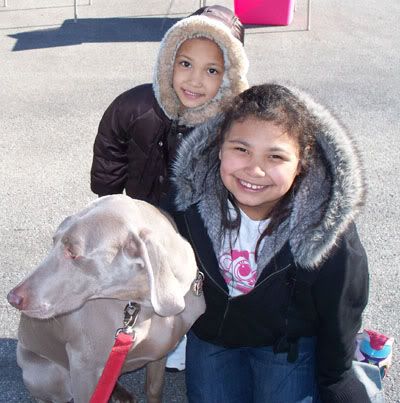 There was a nice turn out: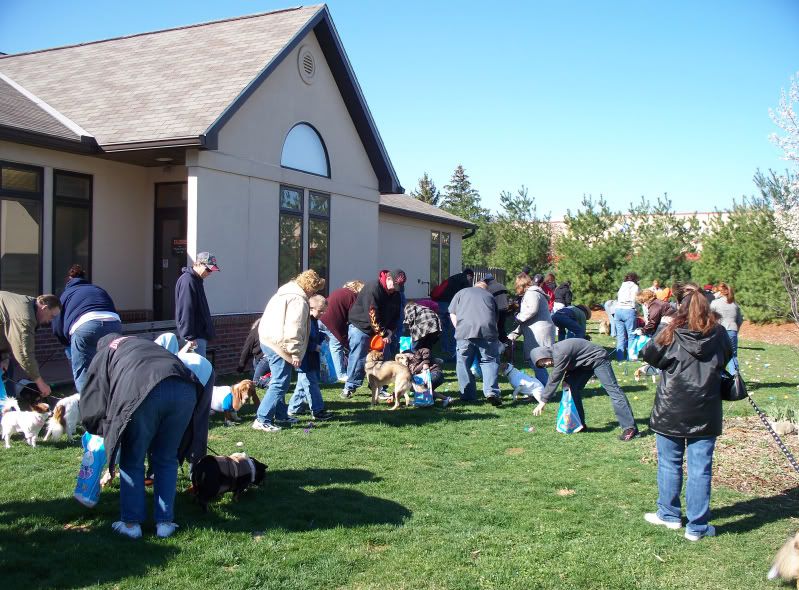 I think Makaili had fun. She couldn't grab anymore...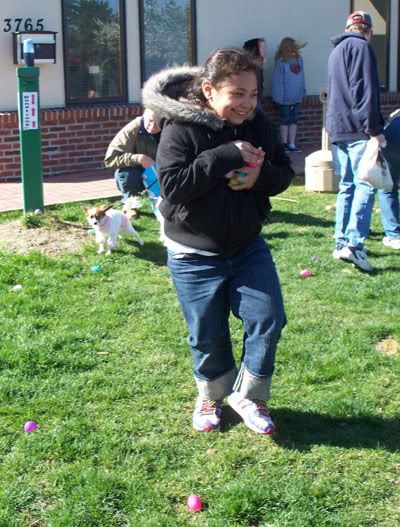 Go girls, go!