Wow, what a beautiful weekend we had here in Columbus. Was in the 80s all weekend with a nice breeze blowing through. Opened the windows and got some fresh air in the house finally.
Saturday we took Sagira to Doctor's West for a therapy dog visit. She has been pretty nevous at the hospital so after speaking to our director we were told to just keep her visits very short and only visit in the ER to make it fun for her. She did pretty good but did bark once when the sliding door opened and scared her. Other than that she did good. People there enjoyed seeing her.
After that we took Sagira and Samick to the library Tailwagging Tutors event and let the kids read to them. Since the weather was so nice only a few kids showed up. But Sam enjoyed the stories. Sagira on the other hand fell asleep (bad Sagira, haha).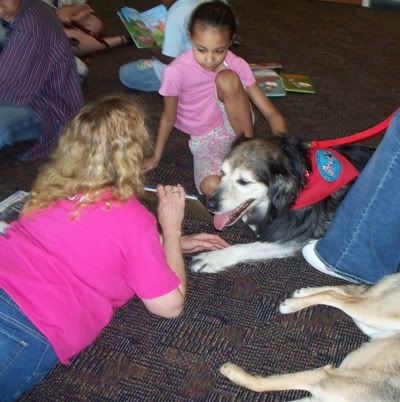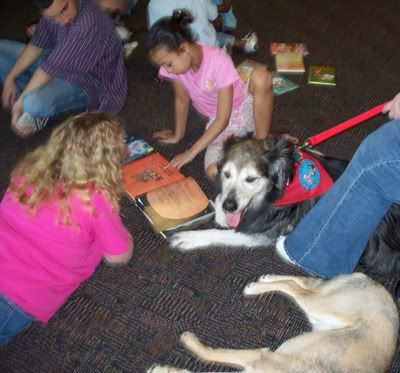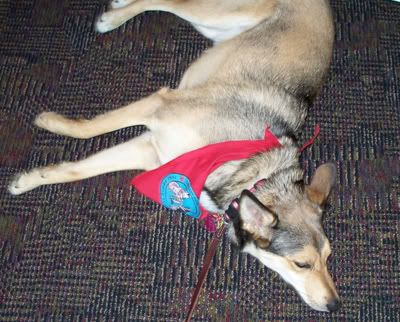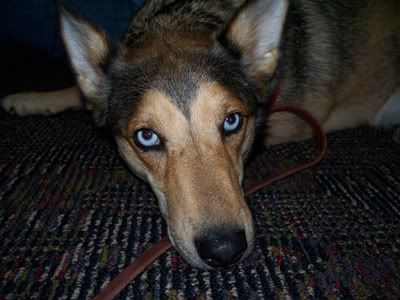 After that we came home and then decided to take Harley, Sagira and Starr to the dog park. Harley is 11 and he enjoys playing fetch but running is hard on his joints so swimming is better. He got in his first swim in the season and loved it.

Where we going? huh? huh? Huh?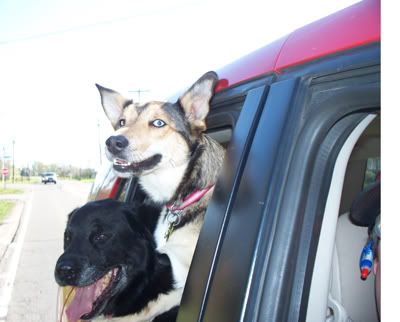 Harley making friends at the park with the big boys...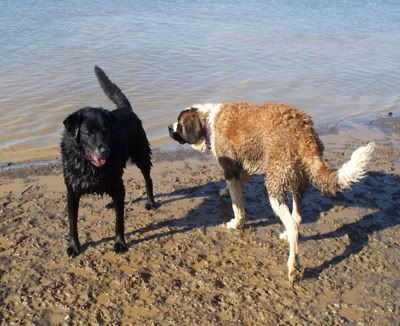 My three cuties at the dog park...