Our foster puppy, Izzy went to her new home on Friday night. She will be living with a mom, dad and 2 human brothers. I think she will do good there. Going to take them getting used to a dog because I don't think they have had one before. But she was a good puppy so I can't imagine she will give them to much trouble.
Took Starr and Sagira to the dog park today and met up with Nicole and Zoey. Was a beautiful day out for it (Sunny and 66).
Sagira trying to teach Izzy how to play:
Izzy getting the hang of it now: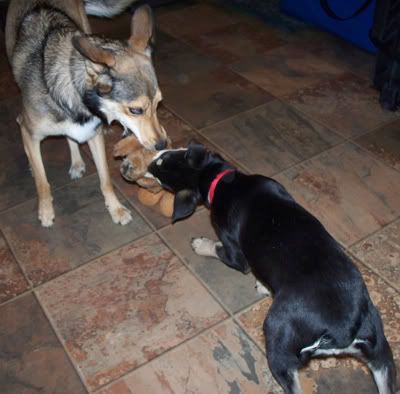 Good luck in your new home baby girl!