Samick is sad the weekend is over, as we all are. :(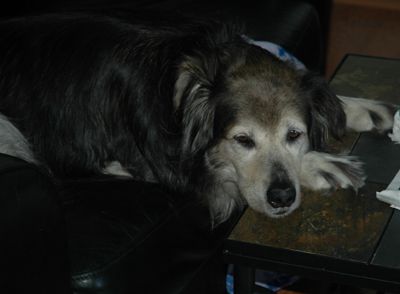 When we got Sagira we said that she has learned something from each of our older dogs and I couldn't figure out what she learned from Samick. Well, until now. Samick ALWAYS hogs the air vents. Guess what we found Sagira doing with Samick?
Sagira has a little piece of each of my older dogs in her. We love our dogs so much.