So we finished up a jar of Jif PB and decided to let the dogs all take a turn at cleaning it out. They had fun trying to get the stuff at the bottom and kept them busy for awhile.
Sagira give is a try....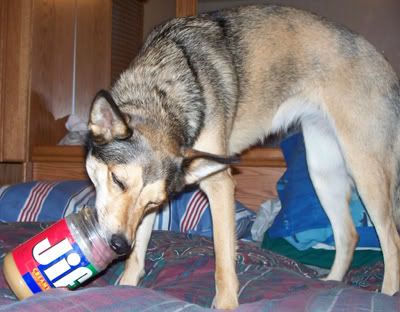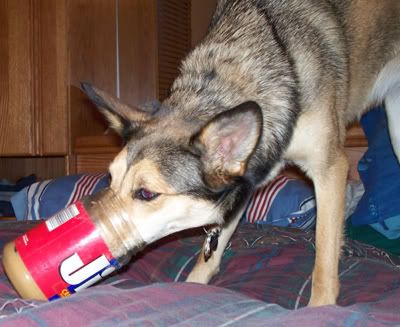 Maybe if I lay like this I can...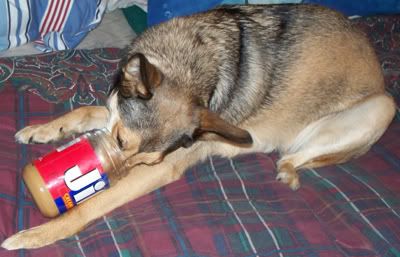 Starr's turn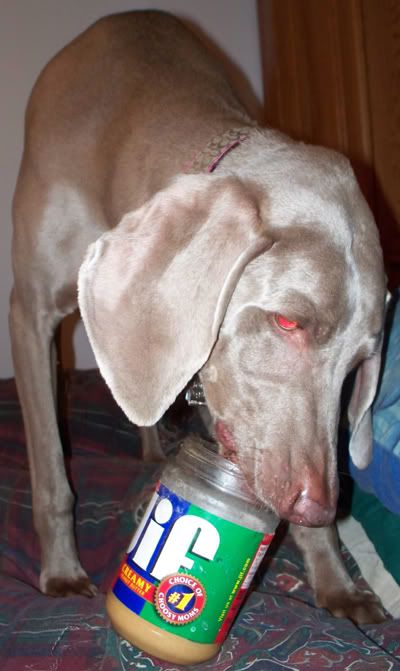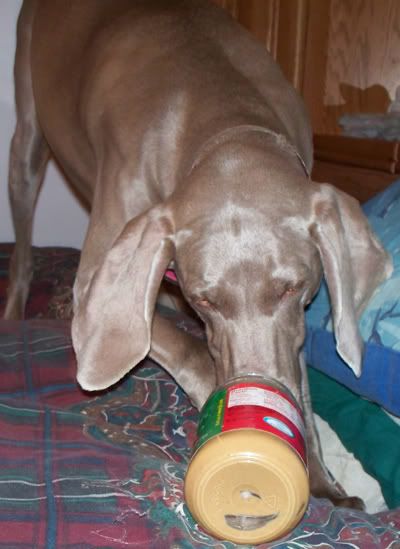 I think I almost have it...wait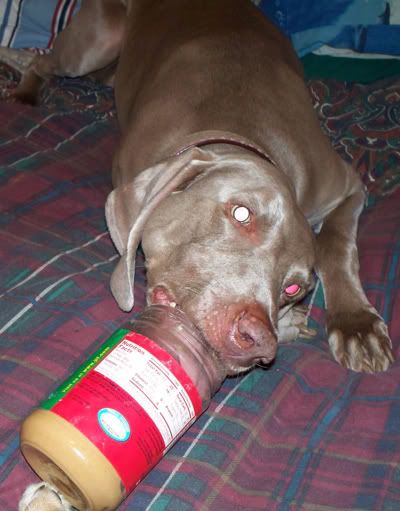 Harley's turn (he hates having his picture taken)