We set up a both for Louisville Weimaraner Rescue yesterday at Pup-A-Palooza at Alum Creek Dog Park. It was a nice day, fun event with a nice turn out. There were a lot of Weims that showed up as well.
Our booth at the beginning of the day: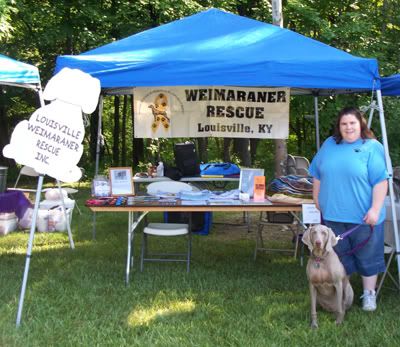 Daisy a little 14 week old Weim that stopped by to say hi to us...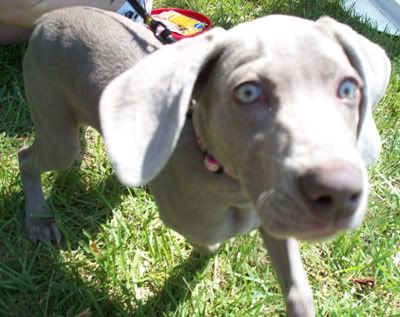 Starr and Daisy greeting each other. Hard to believe Starr used to be that little.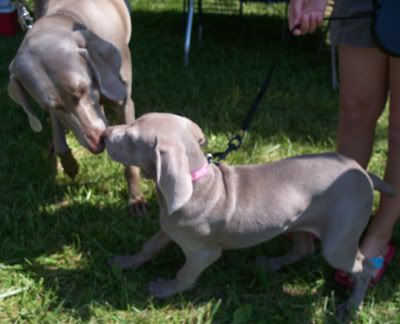 Sagira's friend Maggie showed up at the event. So they went to the lake to swim and play.