Wow...where did the time go? Yesterday we were invited to Granger's 2nd birthday party. It was kind of rainy and the people showing up were so funny. One said "I've completely lost my mind going to a DOG birthday party in the rain". We all laughed, it was pretty funny.
Happy Birthday Granger!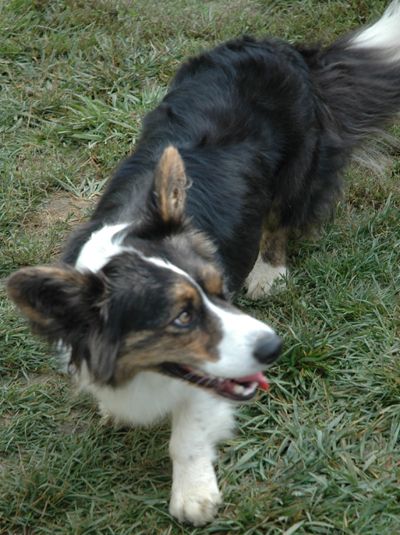 Ann attracts the white dogs. Her dog Edwards and Pebbles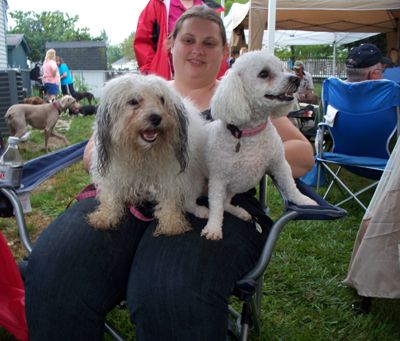 Edward says "GO BUCKS!"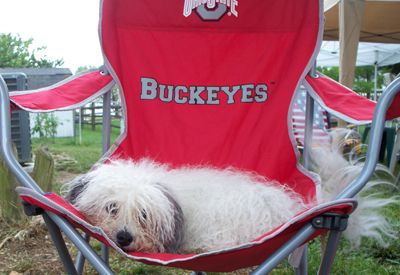 Granger opening his gifts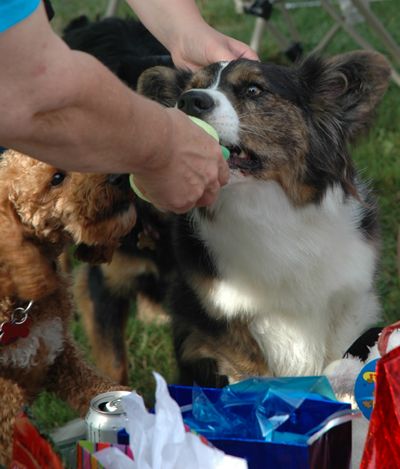 Granger and Razzle playing with one of his new toys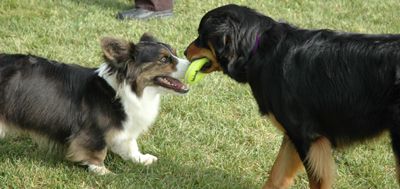 Sagira and Granger playing ball

Sagira and Oscar playing ball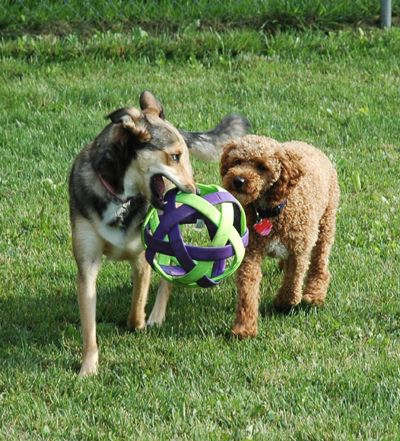 The crazy party dogs...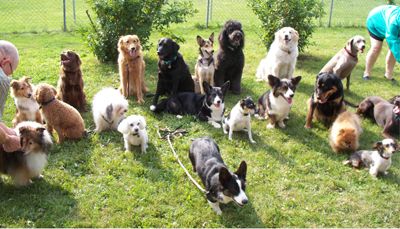 Sagira was pooped and stole my chair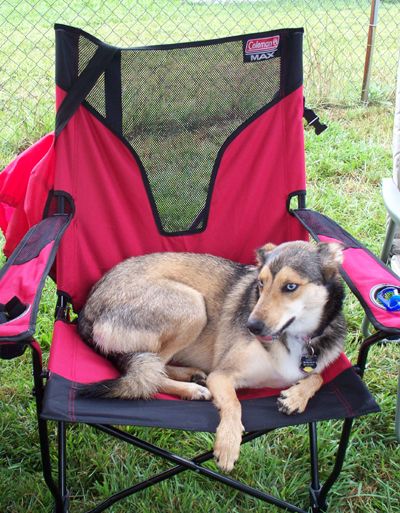 Sagira and Pebbles hoping a treat will fall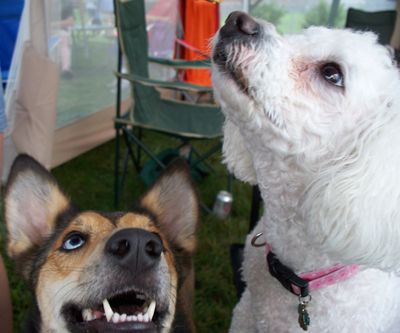 My Starr girl (she was bad and stole a piece of cheesecake from some lady, oops)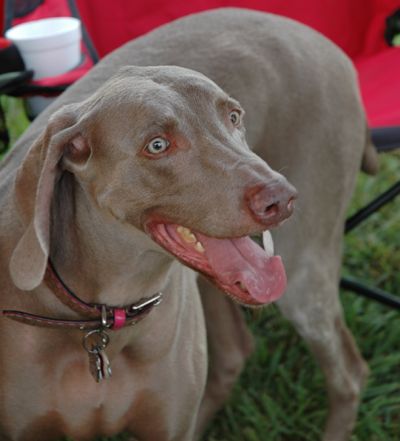 Beautiful Zoey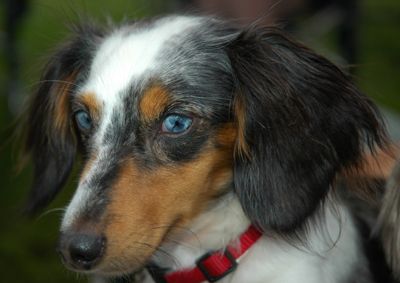 Handsome Ripley