We bought the kids a new frisbee. Sagira loves to carry them around and in buying this it actually taught her how to bring things back to us. We have been working hard on having her return the frisbee and "DOWN" very fast before we will throw it to help her with her agility table.
I just had to laugh though because they when first carried the frisbee back they couldn't see what they were doing. It covered their entire face and they looked like a little flower.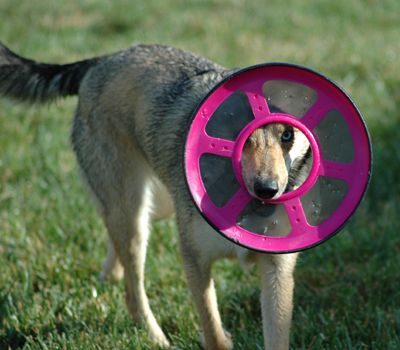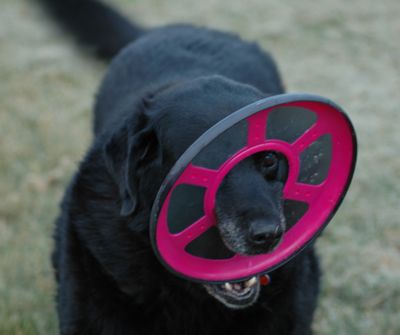 Samick lets Harley go get it and then meets him about half way to help bring it back...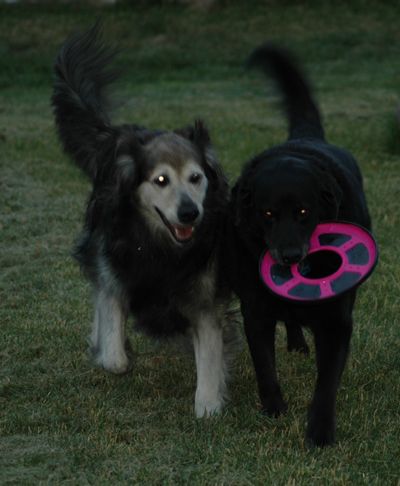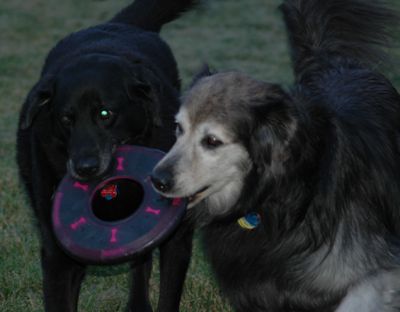 The new frisbee even got Starr in the action. Starr NEVER plays...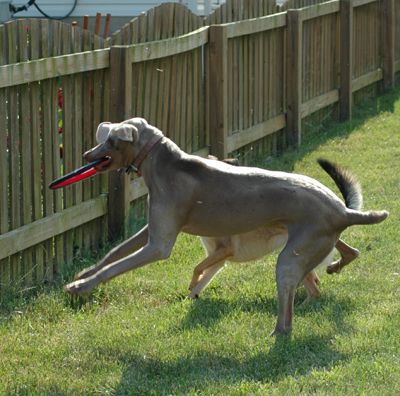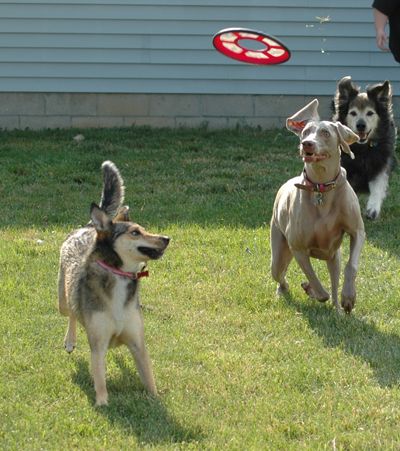 Harley and Sagira tug over it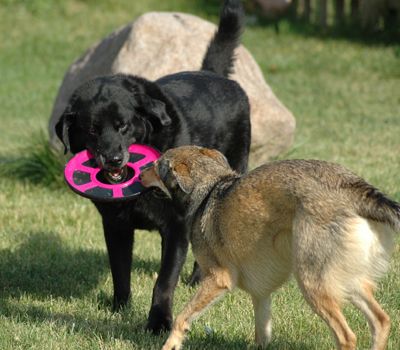 Sagira wins...