This past Saturday was a fund raising event for CHA Shelter. It was called Picnic With The Pups and was a really nice event until we got rained out. But they had music, a beer wagon, free goodies, vendors, rescue groups and our training club was there doing agility and obedience demos. Sagira got to do both her agility and obedience demos and did pretty well considering she was in a new place with new sites and smells.
Sagira doing part of her agility demo where they sit by their handler.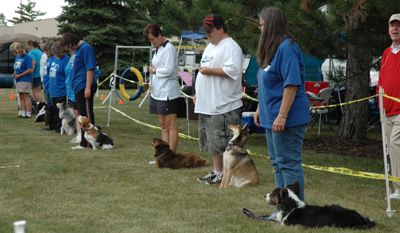 The handler leaves and the crowd makes cat noises, claps, whistles, etc. to try to make the dogs break their stay. Sagira always does well during this part of the demo.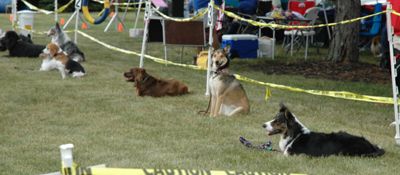 Showing the crowd how a trained dog should walk by your side. Sagira is first out.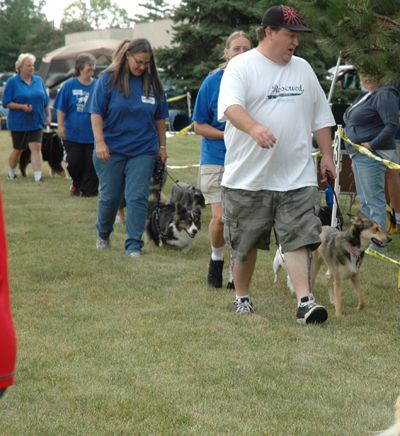 Then we move over to the fun stuff, agility!
Sagira doing her weave poles
Jump!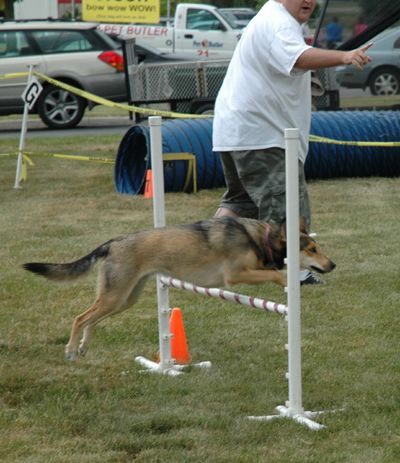 Jump!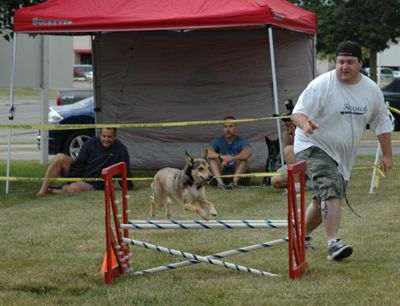 Tunnel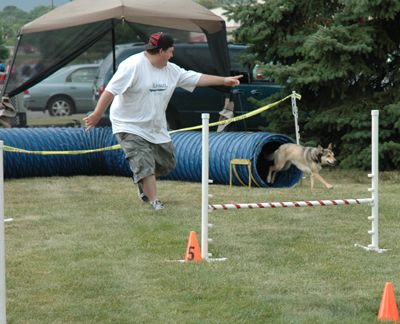 Sagira's playmates Ripley and Sabine
Granger being cute at our booth getting people to come over and talk to us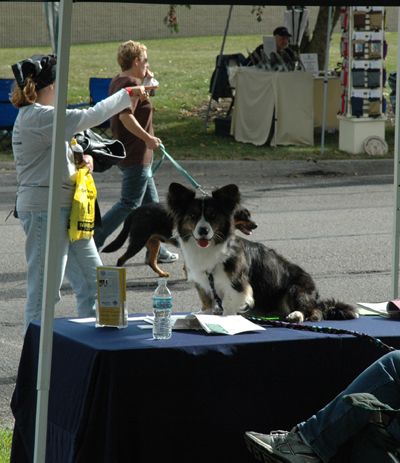 And the dogs that do carting...this was neat to watch