Sagira went to visit our Grandpa this past weekend as he was admitted to the hospital with congestive heart failure. He was very proud of us and told all the nurses how much training we have done with Sagira. Of course they all loved Sagira and thought she was the cutest thing ever.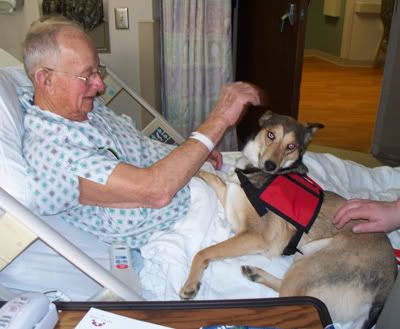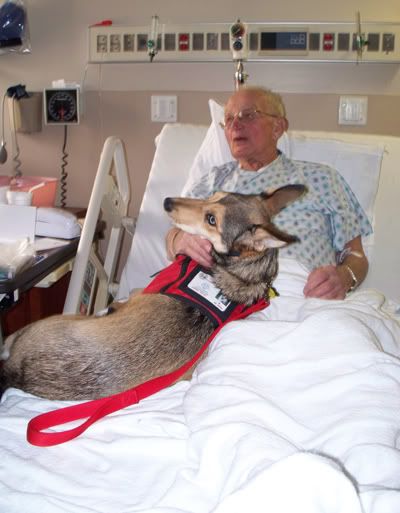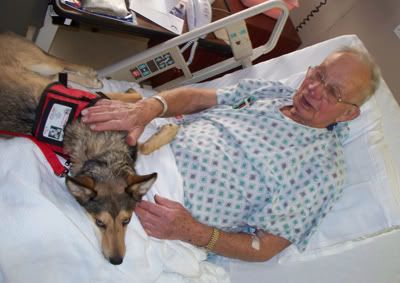 We also got Sagira a new squeaker mat since her first one died. She loves these things. Of course Starr wanted it since it was a new toy and they decided to play tug of war with it instead.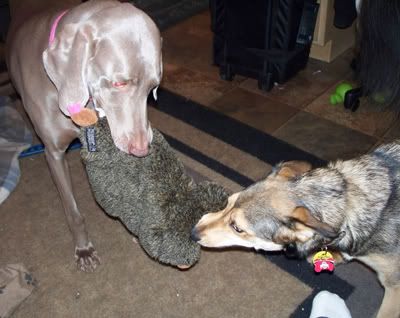 and we see who won....