So the weather has finally reached a decent temperature and we were able to make it back to the dog park.
We met up with some fellow Weimaraner owners at the Alum Creek Dog Park today. It was a nice time. I love watching Weim butt wiggles all over the place. They are such a funny breed.
Sagira had a great time playing. She was completely pooped by the time we left for home.
Circle of Weims... Starr is Sagira's sister and is in the pink collar.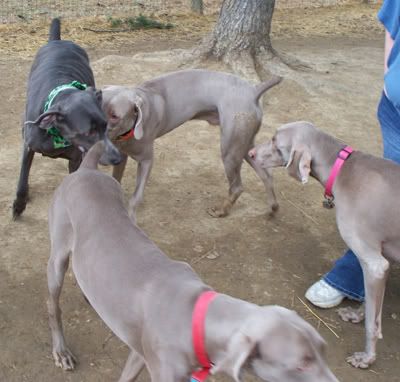 Sagira checking out a German Shepherd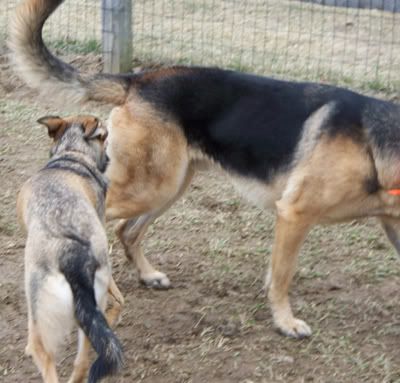 Pooped by the end of our dog park adventures