We have been enjoying the beautiful weather. Went to the dog park again this past weekend. Sagira always has a blast. She met a cute Rott puppy that she played with for a little while.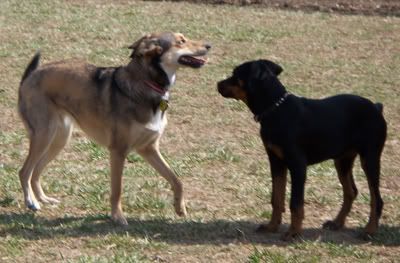 Starr always seems to attract all the other Weimaraners at the park as well. This was Toby.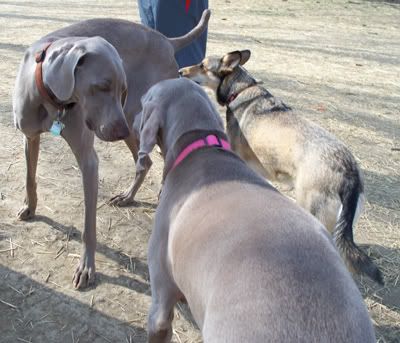 Sagira went off and stole someones green ball. She really enjoyed playing with this. Throw the ball, throw the ball!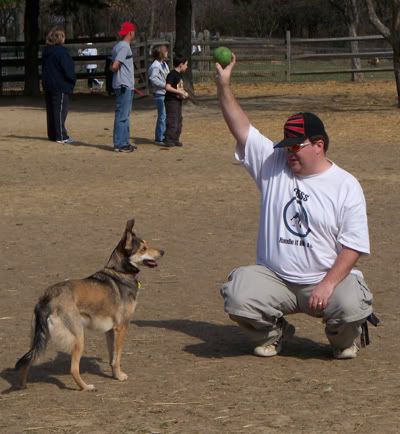 Her little mouth is almost too small for this big ball.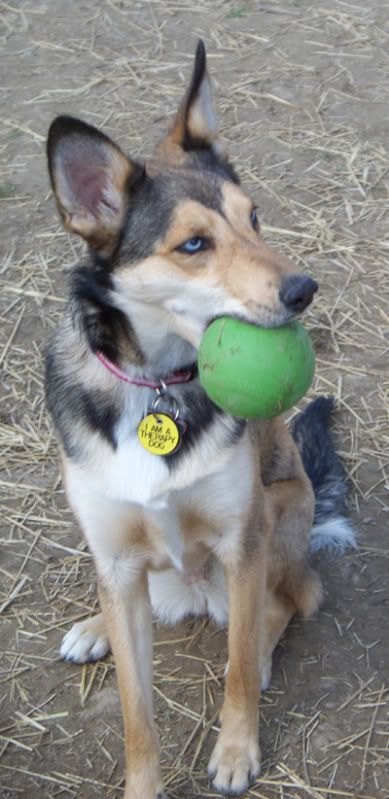 Sagira being submissive with the bigger dogs...
Jeremy was playing around with the camera and got this shot. I really like it for some odd reason.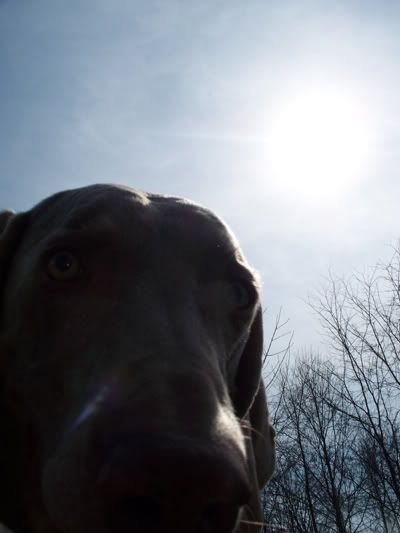 Tongue out at the end of the days means we have one pooped Sagira...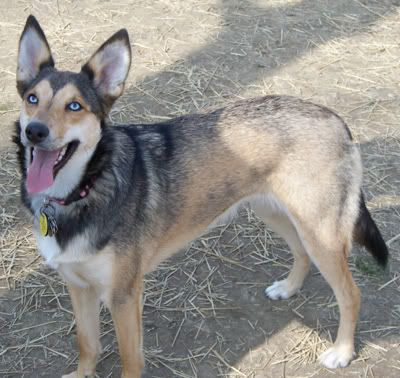 Starr loves riding in the car.