Our friends on here are having a photo contest. They would love if some more furry friends joined in the fun.
You can check them out at:
Addie's Photo Contest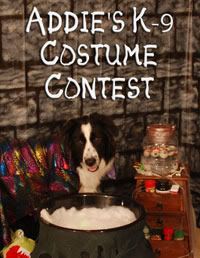 Starr and Sagira just entered the contest so wish us luck (we need it, there are some pretty cute costumes out there).