Wow...where has the time gone? Have been so busy, haven't had time to update.
Sagira peformed in the dog show at the Ohio State Fair last weekend. She did really good with her agility considering all the smells on the grass that we did our demo in.
Sagira coming out of the tunnel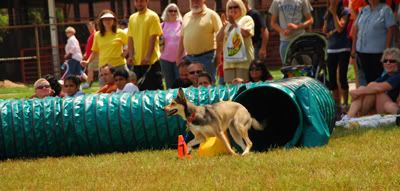 Triple jump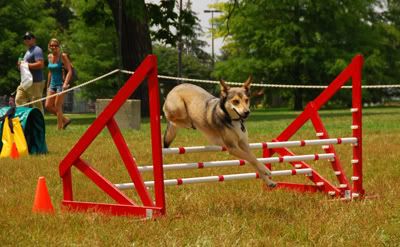 Tire!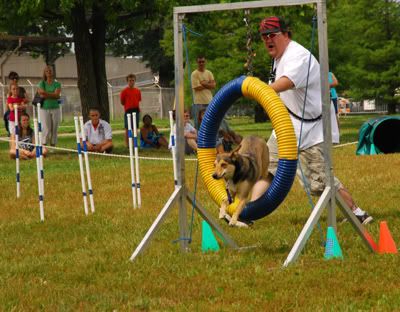 Doing the teeter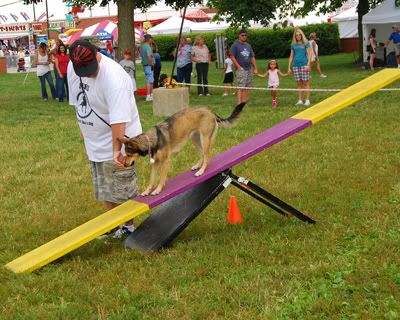 Double jump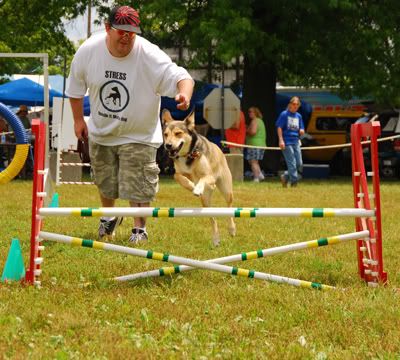 Doing her obedience demo. A boy and his dog...how cute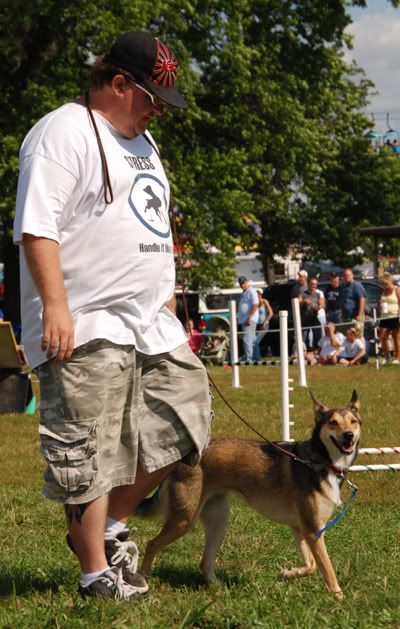 Sagira doing her jump. Check out the crowd and the lady taking pics of our baby girl! :)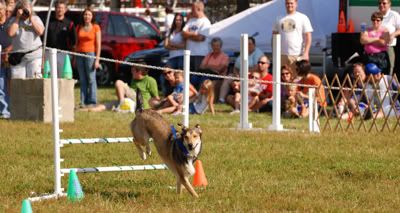 Sagira doing a jump and a nice view of the dog show crowd.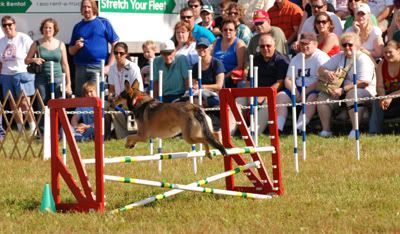 Meeting her fans after the show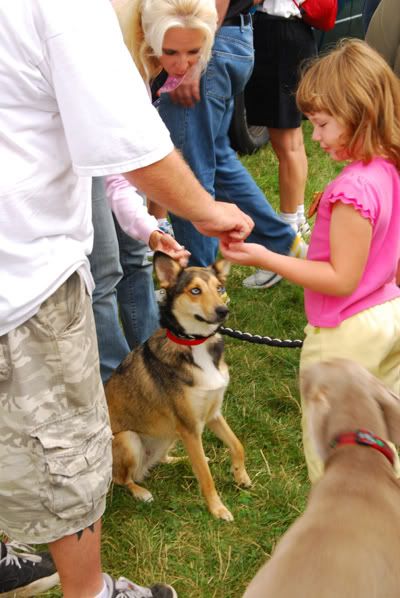 Our mother in law took pics all day long and did some in front of the flowers in between show times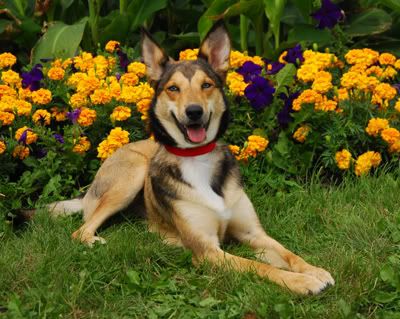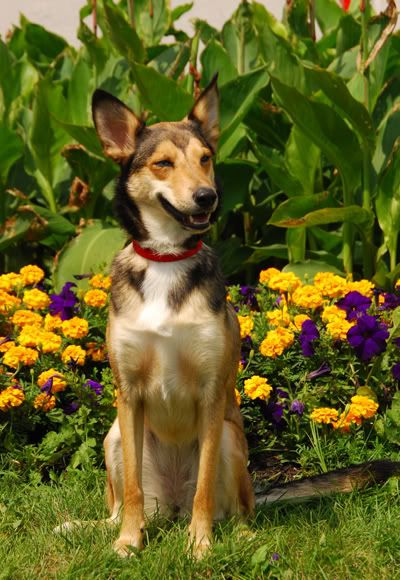 Sagira play group, Scarlet, Sagira, Edward, Oscar and Maggie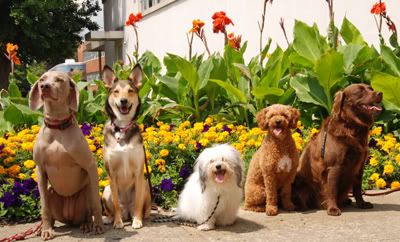 Playing frisbee in between show times